JOIN US FOR THE BEGINNING OF OUR NEW CLASS SESSION!
We hold open house and in-person registration every Saturday in July from 9:30 to 11:00 AM and late registration on Sunday August 6th from 2:00 to 5:00 PM. at our location at 1443 South Orlando Avenue in Maitland (across from Park Maitland School and The Enzian). We look forward to seeing you then!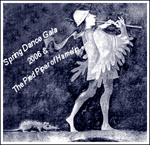 2006 ANNUAL RECITAL WRAP-UP
Thank you to all who participated in and attended our Spring Dance Gala 2006 and "The Pied Piper of Hamelin", featuring original choreography by Marilyn Gaston. The performance was held at the Annie Russell Theatre, Rollins College, June 3, 2006, at 7 PM. Student photographs and performance DVDs are available through special order at Interlachen School of Dance.
OUR MISSION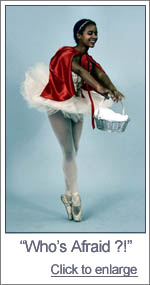 Our mission is to encourage students to explore their talents and achieve their highest potential in dance through professional instruction and performance opportunities, and to give them an enhanced awareness of the importance of all the arts in the community.
We believe the study of dance promotes creativity, and develops a sense of responsibility, self-discipline and self-esteem when presented in a nurturing, non-competitive atmosphere. Whether they aspire to dance professionally or simply attend to experience the joy of movement, we want to give our students the best possible dance education.
Welcome to Interlachen School of Dance! We are happy to have you with us!

-- Marilyn Gaston, Director